We have committed to minimizing any negative impact on environment. Our high-tech solutions turn sustainable materials into stylish, well-built frames.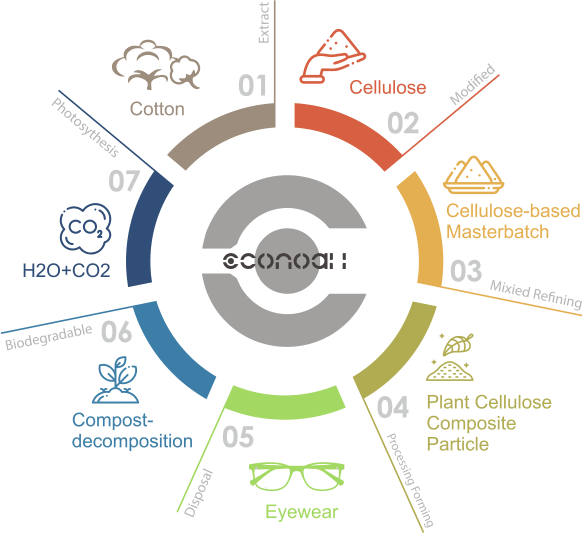 Ecological Cycle in Eyewear Lifetime
By being derived from natural resource cotton and transformed into a unique masterbatch, bio-degradable cellulose acetate is created with 100% natural additives. Through its revolutionary injection & moulding technology, Econoah eyewear use such eco-friendly material in the development and production of eyewear. The degree of biodegradation of econoah eyewear exceeds 95% after 120 days of incubation and is eventually decomposed into H2O and CO2 in ambient conditions.
Material: Bio-Degradable Injection Cellulose Acetate
As sustainable creativity, bio-degradable injection acetate eyewear is a composition of cellulose acetate and a plasticizer of vegetable origin instead of a traditional fossil plasticizer. The resulting formula is mostly composed of materials from renewable sources. So econoah eyewear is innovative in its built of properties which are not only bio-based but also bio-degradable.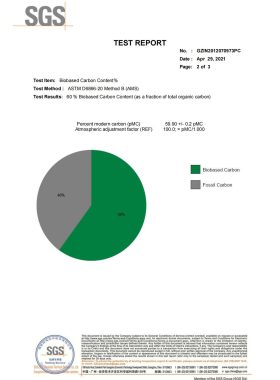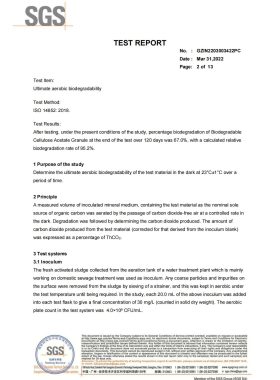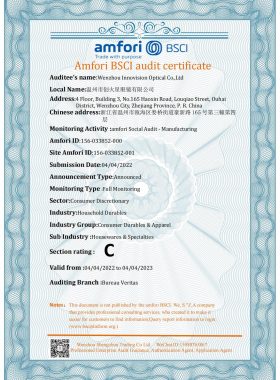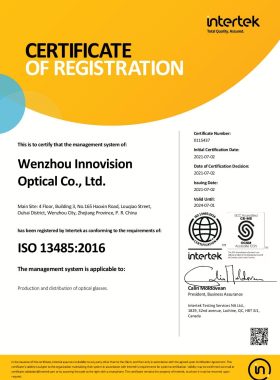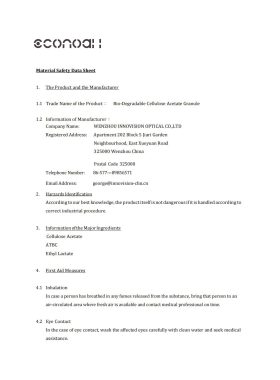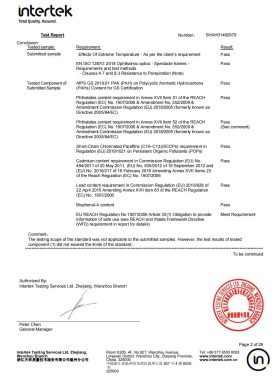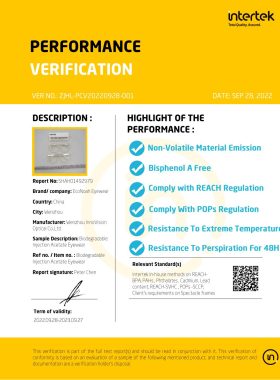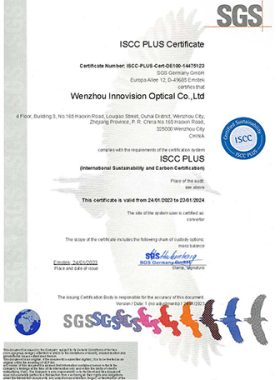 Bio-based means the natural and renewable origin of materials. Bio-degradable injection acetate eyewear contains a high content of bio-based (Over 60%). Econoah eyewear reached absolute biodegradation of over 41% after 48 days & over 95% after 120 days of testing under controlled composting conditions – Method by analysis of evolved carbon dioxide based on ISO14852:2018. Plasticizers are additives that make plastic frames to be intensified & flexible. Bio-degradable cellulose acetate contains a plasticizer of vegetable origin instead of a traditional fossil plasticizer. So Econoah eyewear with 0% harmful plasticizer is eco-friendly to humans and environment.
Econoah eyewear does care about not only the bio raw material, but also the additives, such as pigment for coloring. We have spent many years developing sophisticated production methods to produce attractive colored spectacle frames. All the colors will be integrated naturally inside of the material. The pigment can reach all current enviromental standards (REACH/BPA-FREE/DEP-FREE). The end result is almost the same as regular acetate which provide textures, colors and rich finishes.